Enjoy Summer in Eastern New Mexico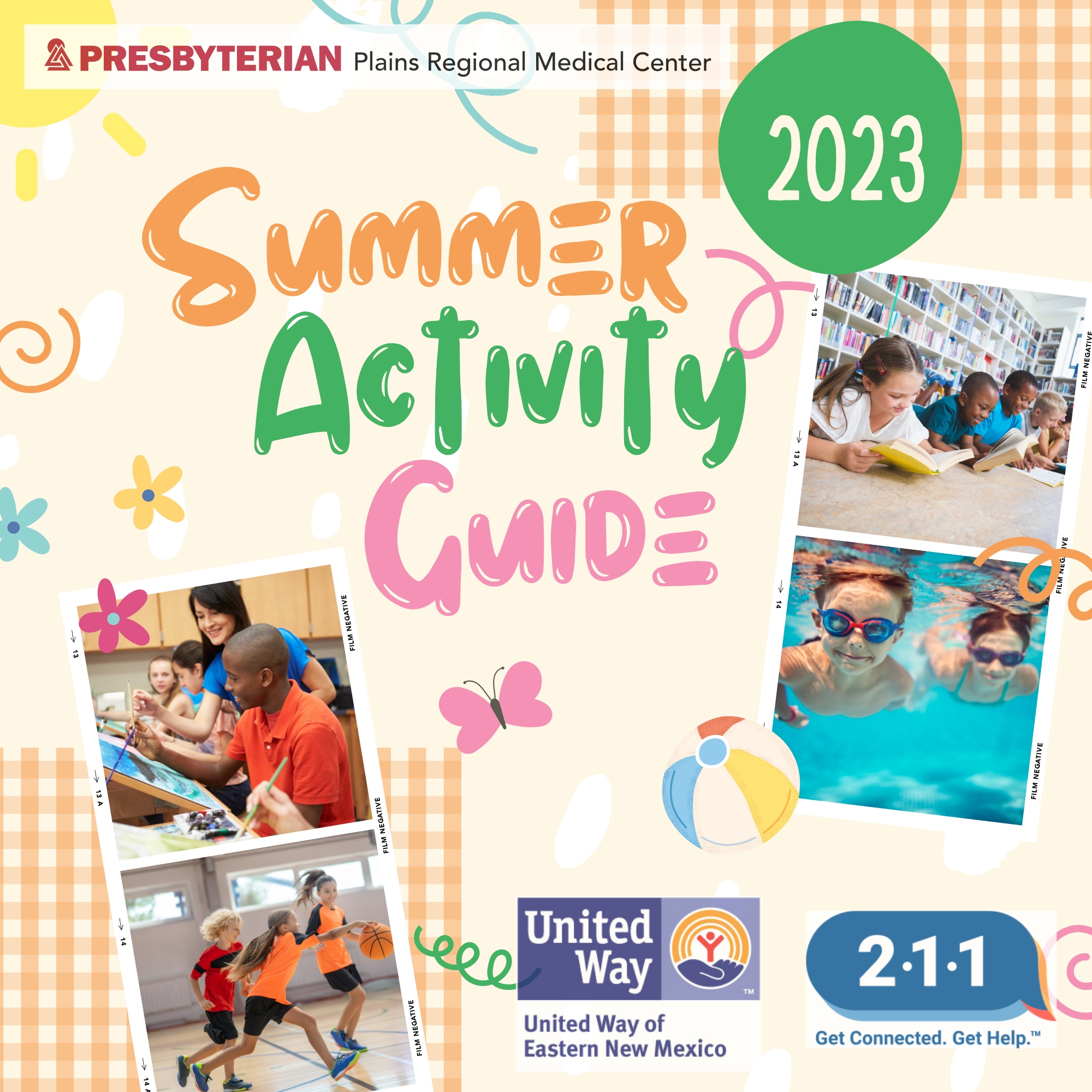 Summer Activity Guide 2023
---
Directory of summer activities for children and families in the Clovis, Portales, and Tucumcari areas.  
Information compiled and published for FREE by 211 staff and volunteers. To make sure YOUR events are listed next year call 575-769-2103 to be add. Deadline for data submission is May 1 approximately.
View the info online below or click here to download the entire guide.
 We hope you find interesting and engaging activities for you kids this summer! Don't forget to take some time and play yourself!  
 Let all our SPONSORS know that you appreciate them for making this guide available for FREE!!