Image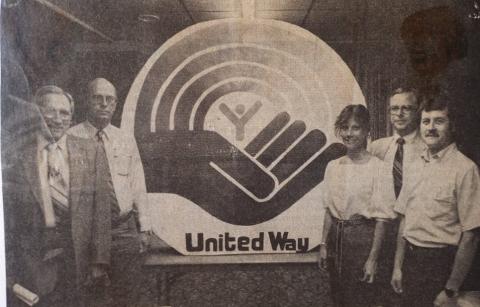 Image
United Way of Eastern New Mexico UNITES neighbors and CHANGES lives in Curry and Roosevelt Counties by seeking partners who   Give, Advocate, and Volunteer to benefit our local community - especially through work that promotes CHILD WELL-BEING and YOUTH SUCCESS.
1960
The Curry County United Fund was organized to consolidate the fundraising efforts of local human service agencies. The Fund was established on the belief that a concentrated effort to reach out to the community annually would ultimately produce better results than each agency repeatedly asking local individuals for funding throughout the year.  In 1973, the Community Fund became Curry County United Way.  
2005
The Roosevelt County United Way and the Curry County United Way officially merged to form a combined dual-county United Way.  The new dual-county United Way was named United Way of Eastern New Mexico (UWENM) in March of 2005. Over our history, United Way of Eastern New Mexico has invested over $11,000,000 into the community, providing vital services to our neighbors-in-need in both counties. 
2007
After the F5 Tornado hit Clovis United Way played an important role in the long term recovery process. One important product of that intense process was the birth of 2-1-1 Information & Referral Line in Curry and Roosevelt counties. 2-1-1 is a free information and referral service provided by United Way. 2-1-1 is an easy to remember phone number that connects people to the help they need. Currently, 2-1-1 averages over 130 calls per month and the volume keeps growing as awareness of the program expands. 
2013
We expanded our 2-1-1 service to include direct service to individuals through our Game Changers Fund. This Fund is available due to the generosity of Women's Initiative Network members and other donors. Game Changers allows UWENM to offer financial assistance to break down barriers and obstacles for people trying to improve their situation. The Fund can help with fees for birth certificates and IDs—which are needed for employment and housing; for help with utilities and rent—to fight eviction and homelessness; and other obstacles like temporary child care or minor car repairs—which can cause loss of job and school attendance.  
2015
United Way of ENM received a grant from the Cummins Foundation to build a volunteer center for our area. It is our goal to create a culture of service and volunteerism in Roosevelt and Curry counties in order to expand the good work being done by organizations across the region. The Volunteer Action Center is a powerful investment in our local organizations and our community.  The centerpiece for the VAC is the website www.VolunteerENM.org which allows local organizations to post volunteer needs and events; and communicate with the volunteers who respond via the site.  
Reality Check Day is a YOUTH SUCCESS program at United Way of Eastern New Mexico. UWENM employs this project to help our young people experience the challenges of adult financial responsibility; to encourage a desire to learn more about money management; and to emphasize the value of graduating from high school in good standing to pursue degrees and certifications for higher earning potential. This project encompasses 12 school districts, more than 850   9th graders, 9 event dates, and utilities 30+ volunteers each time. 
In fall of 2018, UWENM embarked on a journey to mobilize the community around the need to improve youth outcomes in Curry and Roosevelt Counties. Leaders from business, government, education, non-profits, and faith sectors used data gather from listening sessions, and statistics reflecting current youth trends (from public health, education, law enforcement, and more) to create community-wide goals for our youth. Now Work Groups are focusing on the outlined objectives to move forward on achieving those goals. For details visit www.youthsuccessenm.com
January 2020
United Way of Eastern New Mexico became an affiliate for the Dolly Parton Imagination Library for Roosevelt and De Baca Counties. Dolly Parton's Imagination Library is a book gifting program that mails free books to children from birth to age five in participating communities. Partnering with the DPIL, local donors and a grant from Gay Su Pinnell Education Foundation, allows UWENM to expand literacy, encourage brain development of our littlest residents, and support family bonding over a love of reading -- all important steppingstones to school readiness and success for life. 
July 2020
UWENM officially merged with Quay County United Way. This expansion of United Way of Eastern New Mexico's mission area creates the opportunity for residents of Logan, San Jon, and Tucumcari to increase their support for the families in need of Quay Counties.