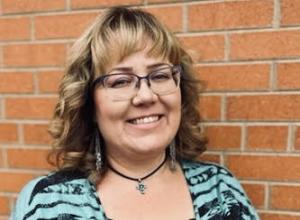 Board Member
I was born in Grants New Mexico and then when I was 12, I moved to Northern California. In 2001 I came back to New Mexico. I am the current City Manager for the City of Portales. My Education is: Masters in Public Administration with a concentration in Emergency Management, Chief Procurement Officer, FireFighter I - IFSAC, ICS 100-200-700, & 801.
I have been married for 12 years with a blended family of six (6) kids and five (5) grandkids
I started my career as the Secretary for the New Mexico Environment Department in 2013 and then as the Transit Director from 2016 - 2019 for the local public transit department in Cibola County. In 2019 I was approached to be the City Manager for the Village of Milan. In 2021 I applied for and was offered the job as the Portales City Manager. I enjoy doing volunteer work for my community and collaborating with organizations to develop and implement improvements for our community. I served as a Volunteer Firefighter/First Responder from 2009 until 2021 for the Milan Volunteer Fire Department and a Red Cross Disaster Action Responder from 2017 - 2021. 
United Way is the embodiment of what it means to be a volunteer and what amazing opportunities there are to contribute to our community.