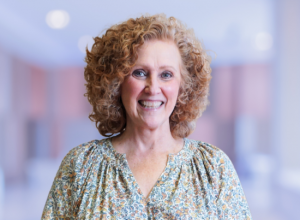 Executive Assistant
575-769-2103 ext. 118
Hello!  My name is Rhonda Sparks and I am the Part-time Executive Assistant at United Way of Eastern NM.  Living United means meeting people where they are and providing the assistance and support they need in whatever form that takes.
I am a native New Mexican, born and raised in Grants, NM.  I received my Bachelor of Nursing degree from New Mexico State University in 1983.  I started my nursing career in Las Cruces working on the Pediatric Floor and ended it 37 years later as the Director of Health and Nursing Services for the Clovis Municipal Schools. I have 3 amazing adult children, and 2 beautiful grandkids. When I'm not caring for my mom or working, you can find me in the kitchen cooking for a crowd, in the garden growing flowers and veggies, or cuddled up with a good book.
I truly look forward to the opportunity to give back to eastern NM through my work at United Way.