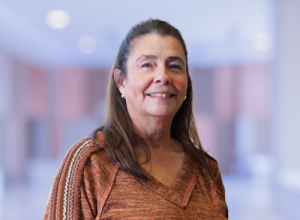 Bilingual 211 Specialist
My name is Jane Chavez.
I was born and raised in Clovis, NM. In 1988, I moved to Rockaway Beach, Queens, NY and raised my little family there for about 4 years, even having one child there. In 1993, after a horrible Nor'easter swept through, I was ready to move back to NM, and we have been here ever since. Around 2006, my son, godson and I had just watched one of our parades down Main St. We were in the car trying to cross at 14th. I noticed a group of children with balloons trying to cross opposite of us. They all had huge smiles on their faces and were led by adults wearing "LIve United" shirts. For some reason, that image resonated with me.
Fast forward to 2021, I had just come back to Clovis after working in Colorado for a year. I called to make arrangements for my Xcel bill, and while I was on hold, I heard a recording mentioning help if I called 211. When I called 211 it is when I learned that they were part of the United Way. So, in that instant, the memory of that group of children after the parade came flooding back to me. After I received help, I asked if they were by chance accepting applications, and they were. I sent in my resume and was blessed with this job as bilingual 211 specialist. I love being able to give back to my community, as well as working with the best group of women I have ever worked with.