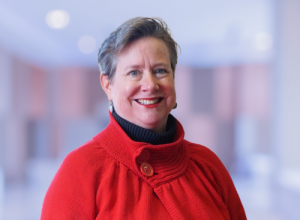 Executive Director
Hello my name is Erinn Burch. I am the Executive Director of United Way of Eastern New Mexico. Living United means living connected to my community.  Every little and big thing we do together moves us closer to being a place where every family and every child succeeds.
Born into an Air Force family with roots in west Texas and eastern New Mexico, growing up I moved every three years or so, living in Michigan, Texas, Germany, and Louisiana until going to college at Eastern New Mexico University. I graduated from ENMU in 1992; married David Burch, a Clovis Native, in 1993; two years later we moved from Albuquerque to the northern Virginia/ Washington D.C. area. In December 2001 we moved to Clovis to be closer to family and to grow our own.  
I am a Rotarian, a Paul Harris Fellow, a member of the Portales Women's Club, alumnae of Zeta Tau Alpha, and was named Citizen of the Year by Clovis/Curry Chamber of Commerce in 2013.  
I have been Executive Director of United Way of Eastern New Mexico since June 2002. My proudest accomplishments at United Way are merging
Roosevelt and Curry Counties in 2005 and then Quay County in 2020;
Implementing programs that strengthen community connections like 2-1-1 Info-referral line since 2007 and the Volunteer Action Center in 2016; and
Spearheading Youth Success and 100% Community initiatives since 2019.  
I love my work because, "Every day, I get to work with people who care about others and our community."